Advanced
Text
As the microbiome has gained increasing attention across ecosystems ranging from oceans and soils to humans and bioreactors, so too have the viruses that infect these microbiota.

Since 2013, we have run in-person training workshops in viral ecology, with viromics taking center stage since 2016.

This has introduced hundreds of trainees to the challenges and opportunities that come with studying viruses in complex communities, and gave rise to 'iVirus', our virus ecogenomics platform on NSF's CyVerse Cyberinfrastructure.

Different to past workshops, this one focuses less on an overview of viral ecogenomics and instead on a deep dive of several timely topics where we will hear from the experts building the tools, and then open the floor for 'discussion' — all held virtually to make as broadly accessible as possible.

Enjoy!
– Matt Sullivan
Text
Registration has now closed.
Text
Please share this event in your network and use #viromics_workshop2021 for all Twitter mentions during the workshop.
Twitter handles for most speakers are in their bio, below.
Text
For technical issues and/or general questions, please contact:
Olivier Zablocki (zablocki.4@osu.edu or DM @OlivierZablo)
Brittany Fonner (fonner.11@osu.edu)
Text
Evelien Adriaenssens: Quadram Institute, UK
Ben Bolduc: Ohio State University, USA
Joanne Emerson: University of California, Davis, USA
Manja Marz: Friedrich Schiller University Jena, Germany
Simon Roux: Joint Genome Institute, USA
Matt Sullivan: Ohio State University, USA
Ben Temperton: University of Exeter, UK
Arvind Varsani: Arizona State University, USA
Text
Olivier Zablocki, Ohio State University, USA
Brittany Fonner, Ohio State University, USA
Should you have any questions or experience any issues during the webinar, please contact either Olivier (zablocki.4@osu.edu) or Brittany (fonner.11@osu.edu)
Text
October 13 – Session 1: Virus Identification Tools
1 pm Welcome & introduction – Matt Sullivan (Ohio State U., USA)
 
1:30 pm VIBRANT – Karthik Anantharaman (U. of Wisconsin-Madison, USA)
 
1:50 pm Cenote-Taker2 – Mike Tisza (NIAID-NIH, USA)
 
2:10 pm VirSorter2 – Simon Roux (Joint Genome Institute, USA)
 
2:30 – 3:30 pm Q&A and panel discussion
---
October 14 – Session 2: Virus Classification Tools
1 pm Introduction – Evelien Adriaenssens (Quadram Institute, UK)
 
1:30 pm VPF-Class – Joan Carles Pons (Balearic Islands U., Spain)
 
1:50 pm VIRIDIC & VirClust – Cristina Moraru (U. of Oldenburg, Germany)
 
2:10 pm vConTACT2 – Ben Bolduc (Ohio State U., USA)
 
2:30 – 3:30 pm Q&A and panel discussion
---
October 15 – Session 3: Virus Databases
1 pm Introduction – Joanne Emerson (U. of California, Davis, USA)
 
1:15 pm IMG/VR – Simon Roux (Joint Genome Institute, USA)
 
1:40 pm EBI and MGnify – Rob Finn (EBI)
 
2:05 pm EVBC's coming platform – Manja Marz (Friedrich Schiller U. Jena, Germany)
 
2:30 – 3:30 pm Q&A and panel discussion
Media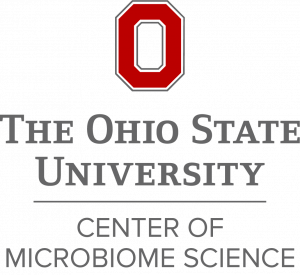 Media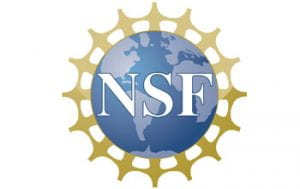 Media