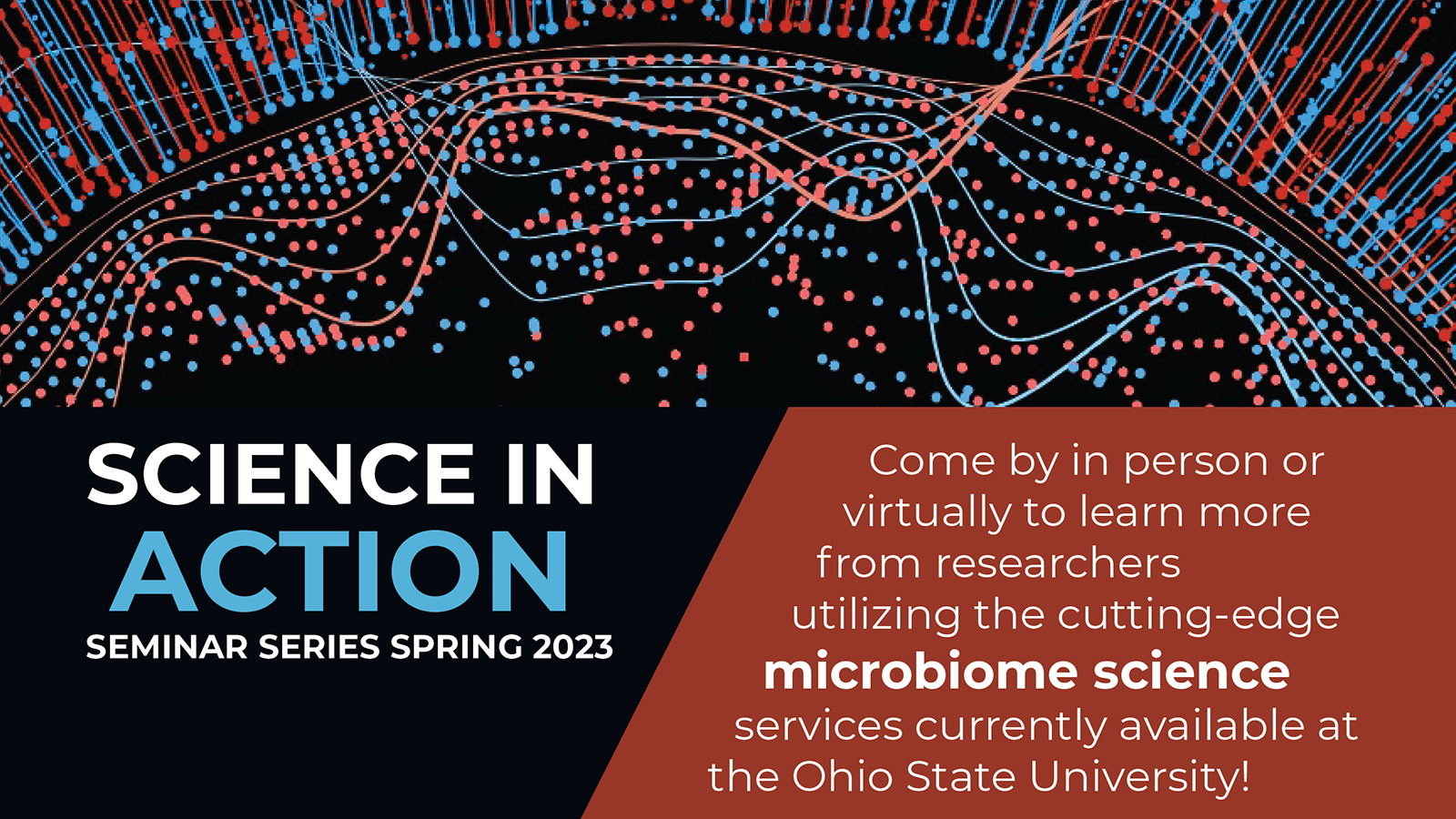 Body
The Science in Action seminar series will focus on in-progress microbiome science at Ohio State to showcase the diversity of uses for the new OSU Microbiome Platform, which offers cutting-edge genome-resolved metagenomic data generation and analytics. These capabilities are available through the Applied Microbiology Services Laboratory via support from partnership with the Infectious Disease Institute and Center of Microbiome Science.
Upcoming seminars | Past seminars
The Science in Action Series is a collaborative effort between the Center of Microbiome Science and the Translational Data Analytics Institute.
Advanced